Goindwal Pilgrimage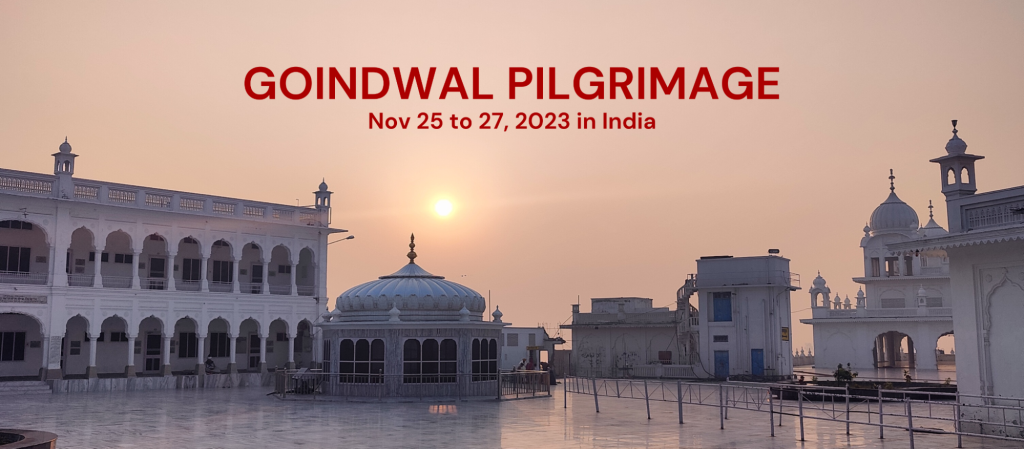 Join us on our Goindwal Pilgrimage
We invite you to extend your stay in Amritsar for 3 more days to complete our pilgrimage with a visit to Goindwal from 25 to 27th November 2023. 
Goindwal is approx 45 mins away from the Ramada Hotel and we will travel to and fro from the hotel for the 3 days we are in Amritsar. This extended stay and visit to Goindwal is optional.
Please note: Additional costs will be split for the taxi ride, with 3 days accommodation continued at the hotel along with food beverages etc. There will be no additional program charges.
Register for Goindwal Pilgrimage
For accommodation extension and assistance contact: Ms. Dishka Arora
M: +91-9779079792 | E: [email protected]
More about Goindwal:
Goindwal was one of the first centers of Sikhism.
In the 16th century it became an important center for the Sikh religion when Guru Amar Das Ji was the Guru. Goindwal is on the banks of the river Beas. A well with 84 steps was constructed there. Sikh's believe that by reciting Japji Sahib, a prayer written by Guru Nanak, at each of the 84 steps after taking a bath in the well provides liberation. Goindwal is where Guru Amar Das Ji met Guru Ram Das Ji, the next Guru. Guru Arjan Dev was also born there on 15 April 1563.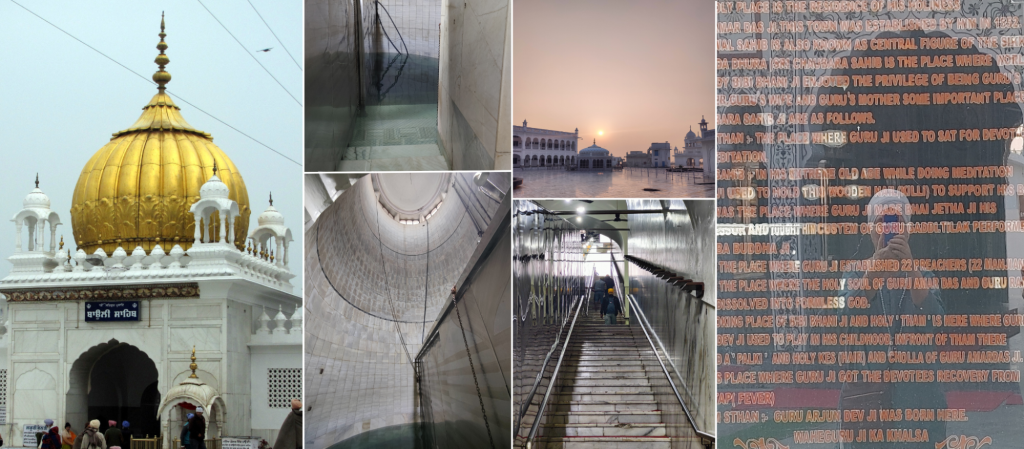 Why Join Us?
The Gurdwara and Goindwal well is a pilgrimage destination. Our time there will connect you with the sacred lineage related to Sikhism. It is an opportunity to have a deep devotional experience with Sat Dharam Kaur and the group.
For people who have attended the Amritsar Retreat in 2022 and want to join us only for the Goindwal Pilgrimage please reach out to Sat Dharam Kaur ND at [email protected]