Compassionate Self-Care Support Group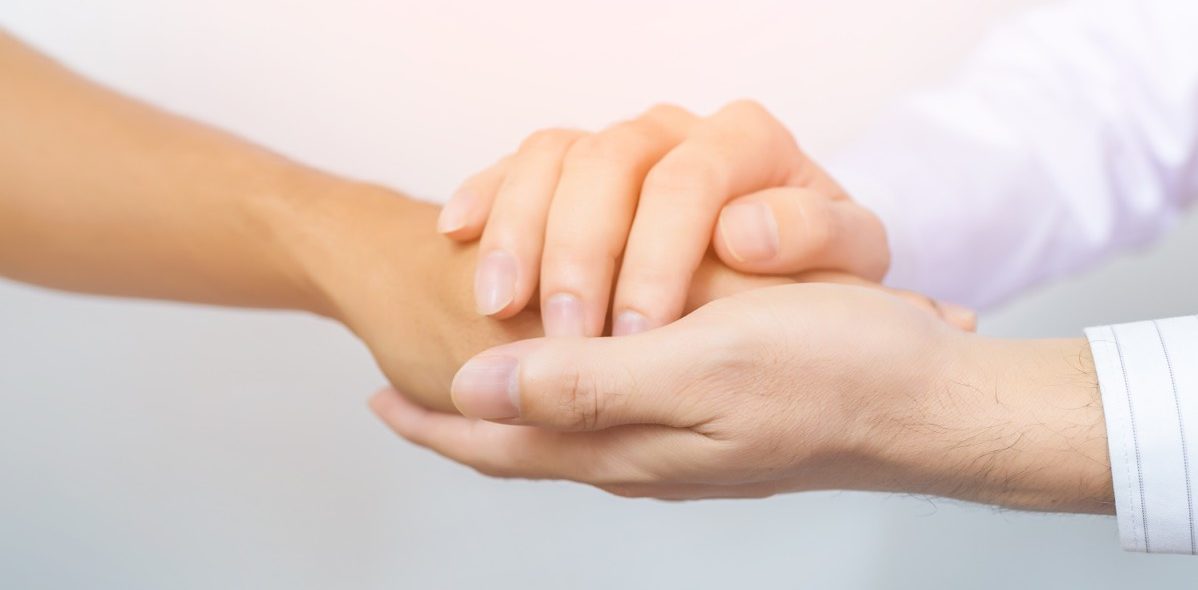 ---
It is often easier to be compassionate towards others than ourselves, especially when caregiving for loved ones with addictions. However, we cannot give and give endlessly, without replenishing ourselves. If we give out more than we receive then, bitterness, anger, shame, guilt, and judgment take hold. Eventually, we reach a wall and no longer have the energy to give to others let alone to ourselves.
A truly compassionate heart must first master the devotion of compassionate self-care and, then, the compassionate care of others. The Compassionate Self-Care Support Group is a source of support and authentic communication for those caring for loved ones with addictions.
The group allows for compassionate listening and caring for one another. By taking time to journey into and recharge our physical and energy bodies, we empower the unified heart field of unconditional love, infinite wisdom, safety, and peace, to guide all of our thoughts and actions towards compassionate self-care and the care of others.
Addiction is driven by family dysfunctional dynamics. The suffering occurs on 3 levels: the person with addiction, the caregivers, and the members of the family. The boundaries and emotional needs of all the levels require healing and compassionate communication. Opportunities to communicate through love and understanding, rather than through anger, pain, shame, and guilt are often non-existent due to the lack of awareness of our own wounding and unresolved emotional issues. If we can learn to go within and bear witness to our own wounding, we can take steps to heal through compassionate self-care. When we heal ourselves, we help to shift and heal our relationships. This group is a safe holding place for this practice of self-examination, discernment, and compassionate self-care.
Kundalini yoga practice and group work is an essential part of this process. It helps to discharge the memory of trauma, strengthens the nervous system, balances the glandular system, and harmonizes the energy systems of the body.
Ongoing workshops will be offered for further learning and healing on the path of compassionate self-care. Workshops are composed of level l (4 weekly classes) and Level II (4 weekly classes)
THE TEAM
The group facilitators:
Anna Madejak (Basantdeep Kaur): Basantdeep is a certified Compassionate Inquiry Practitioner, Certified KRI Kundalini and Classical Yoga instructor, Beyond Addiction Instructor/Trainer, and a Healthy Breast Educator. As co-ordinator for the Beyond Addiction Continuous Care Support group and a Beyond Addiction Teacher trainer, she has been helping individuals to conquer addictive behaviours. Her private counseling and yoga practice is based in Innisfil, Ontario. To learn more visit https://www.yogaforhealing.ca/
Sri Kirti Radha: Sri Kirti Radha has had a lifelong fascination with consciousness and understanding the various states of consciousness, which we experience throughout our lives. As with any suffering, trauma, or pain, addiction is an altered state of consciousness that needs to be understood with compassion rather than judgement and criticism. To be able to do so, we must first bring compassion, love and understanding to our own states of consciousness. Sri Kirti Radha has sought to unite her love of humanity with her passion for neuroscience, yoga, and consciousness. In doing so, she has collaborated with Basantdeep to establish the BA Compassionate Self-Care Support Group.
REGISTRATION
Compassionate Self-Care Support Group:
The investment is $80 CAD for every 4 week block, or $30 for a drop-in session.
Included in the price is both the Monday yoga, and the Wednesday support group.
Lecture & Yoga Practice: Monday 11:00am to 12:30pm EST: 4 week blocks (Level 1 & Level 2)
Support Group Times: Wednesday 7:30pm to 9:00pm EST
Schedule for Summer 2021
Level 1 Yoga Schedule: May 10, 17, 24, 31
Level 2 Yoga Schedule: June 7, 14, 21, 28
Level 1: July 5, 12, 19, 26
Level 2: August 2, 9, 16, 23
Level 1: August 30, Sept 6, 16, 20
Level 2: Sept 27, Oct 4, 11, 18
Payment Options: 
You can optionally send an e-transfer to [email protected] of the amount, or use the buttons below to check out through Paypal.
Drop-In: $30 per class (Monday yoga and Wednesday free drop-in group)
Monthly: $80 per block of 4 week
To drop in to an upcoming class, register for $30 here:
To Subscribe to one upcoming 4-week block for $80, use the button below:
To Subscribe four weeks at a time, billed automatically $80 every four weeks (you can cancel anytime), use the button below:
---
"To contact the deeper truth of who we are, we must engage in some activity or practice that questions what we assume to be true about ourselves."

~ A. H. Almaas