Join us at this 9 day immersion course to cultivate healthy habits, explore the root cause of addiction, and gain understanding and choice with your behaviour. Suitable for people in recovery, health practitioners, yoga teachers and anyone seeking positive change and guidance in developing a spiritual practice. The course includes a follow-up 4 month home practice program with online yoga videos and webinars taught by Sat Dharam Kaur ND and teaching clips from Dr. Gabor Maté, a 575 page manual and weekly group support. You will learn to:
Use Kundalini Yoga and meditation to rejuvenate body, mind and spirit
Utilize yogic techniques to decrease cravings
Restore the nervous system, brain, frontal lobe and adrenal glands with yoga and naturopathic therapies
Access your spiritual centre and learn to rely on your Higher Self
Develop neutrality and clear subconscious patterns
Manage your reactions to people and events
Enhance communication and relationship skills
Make a healthy shift in perspective and attitude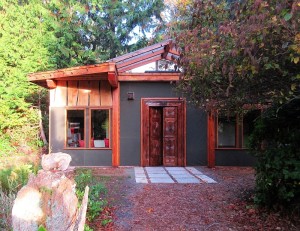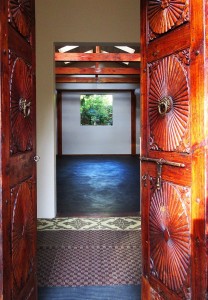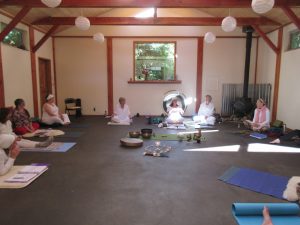 Instructors
Instructor, Professional Trainer
Soraya (Fateh Bir Kaur), B.A, RM, has been actively teaching Kundalini Yoga as taught by Yogi Bhajan since 2011 and has worked in the Yoga Community since 2002. A restorative and Vinyasa Teacher, Sound Journey and Gong Facilitator and Reiki Master, Fateh Bir studied different styles of yoga in Brazil, the US, England and Canada. She became involved with the Beyond Addiction program in 2012 … Continued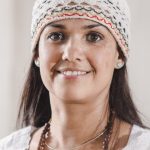 Instructor, Professional Trainer, Counsellor
Sat Charan Simran, B.S.W.,  is a certified Kundalini Yoga Teacher, a Beyond Addiction instructor and trainer, an Addiction Counsellor, a student of Ayurvedic Medicine, and a Social Worker of 25 years.  Sat Charan Simran managed the Beyond Addiction Program in Vancouver 2012 and teaches weekly support yoga classes in the Beyond Addiction program in Vancouver, BC. She has a passion for wholistic health, spirituality, counselling, … Continued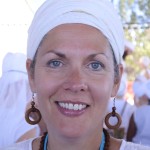 Beyond Addiction Instructor, Associate Trainer, Kundalini Yoga Teacher
Dharm Kaur (Ela Bielski) has been practicing Kundalini yoga since 1991. She was fortunate to meet Yogi Bhajan in 1997 while taking the Master's Touch Teacher Training. Studying at the feet of the Master transformed her life. She is a KRI certified Level 2 Kundalini Yoga teacher and her teaching style is that of a Bhakti yogi – compassionately guiding students to connect with their Essence, … Continued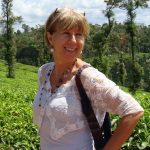 Fees & Registration
Full Course (10 Day Immersion) for first-time participants: $1650 if registering before June 1, 2018;  $1750 if registering after June 1, 2018
Returning participants: $1550
Registration fee includes course fee plus lunch each day. It does not include accommodations, breakfast or dinner. For information on accommodation choices and costs, see below.
Register Online:
In order to register online for this course, you must:
Click the register button below to fill out the registration form
Contact Diane Smith with payment options listed below.
Register Online
First-time Participants, on or before June 1, 2018 ($1650)
First-time Participants, after June 1, 2018 ($1750)
Returning Participants ($1550)
Registration Methods:
If you would like to use another method to register for this course, we have provided a registration option below, with a Fillable registration form that you can fill out on your computer and send to us. Personal Payment Plans are acceptable.
Download: Beyond Addiction Registration Form – Fillable
Email: Please fill out the completed registration form and send an etransfer to  [email protected]
Phone:  250 335 2890
Mail: Please complete and print the registration form and send it along with your cheque, or money order (issued to SUN DOOR YOGA)
to SUN DOOR YOGA, 8120 Central Rd, Hornby Island, BC, V0R 1Z0
Please call or email Diane Smith at  [email protected] if you have further questions or concerns.
Cancellation Policy: There are 20 spots available for the program. Once the program has begun, there are no refunds. If you withdraw two weeks before the course begins, a $200 cancellation fee will be charged and the rest of your payment will be refunded. No refunds after Aug 24, 2018.
Contact: Diane Smith at  [email protected]
Suitability for the Program: After registering, each participant will be evaluated on his or her own readiness for the program, based on his/her intake form and an interview with the Lead Mental Health Practitioner of the designated program. The Lead Trainer and the Lead Mental Health Practitioner will determine the fitness of each candidate for the program. Acceptance of the registration fee does not confirm attendance in the program. If the applicant is not suitable at this time, the registration fee will be fully refunded and every attempt will be made to assist the applicant in finding a suitable alternative program or support.