Do you want to be the best version of yourself?
Join Sat Charan Simran Kaur, Fateh Bir Kaur and Siri Amir Kaur, for this amazing immersion experience held in the sacred territory of the T'souke nation. Old growth forest, ancient rivers and the vibrant Pacific Ocean will be the backdrop for this life changing immersion experience.
The Beyond Addiction program is designed to help you dive deeply into yourself so that you can heal the root causes of pain and trauma that seed our self-defeating habits. It is courageous work that requires safety, vulnerability, and connection. Together, along with your facilitators, we will create a nurturing and nourishing space where you may explore the root cause of your addictions, gain understanding and choice around your behaviours, and most importantly… build community to support your ongoing connection and healing.
Together we'll create a shared space to thrive in the present, acknowledge our strengths, and create an inspired, fulfilling future.
Suitable for people in recovery, health practitioners, yoga teachers and anyone seeking positive change and guidance in developing a spiritual practice. No prior experience with yoga is necessary. The course includes a 4 month home practice program with online yoga videos and over 90 teaching clips from Dr. Gabor Maté, a 550 page manual and weekly group support.
The program dates are July 20-28, 2019, with a 4 month follow-up session.
Weekly support classes and check-ins occur after the immersion to keep you on track.
You will learn to:
Use Kundalini Yoga and meditation to rejuvenate body, mind and spirit
Utilize yogic techniques to decrease cravings
Restore the nervous system, brain, frontal lobe and adrenal glands with yoga and naturopathic therapies
Access your spiritual centre and learn to rely on your Higher Self
Develop neutrality and clear subconscious patterns
Manage your reactions to people and events
Enhance communication and relationship skills
Make a healthy shift in perspective and attitude
The course consists of sixteen modules, each including a theme and affirmation, group discussion and exercises, and home practice program. Access to Dr Gabor Maté teaching videos and other online resources are included with this course.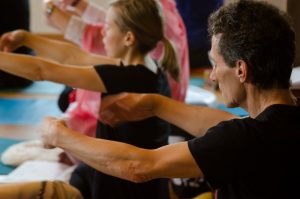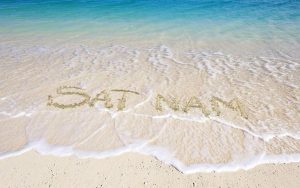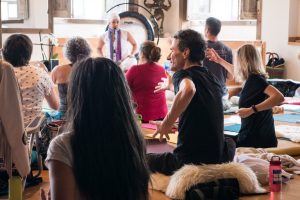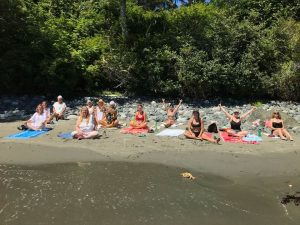 Location & Dates
Location:
Sooke Yoga and Wellness
#1-2745 Anderson Rd., Sooke, Vancouver Island, BC
Instructors
Instructor, Professional Trainer
Soraya (Fateh Bir Kaur), B.A, RM, has been actively teaching Kundalini Yoga as taught by Yogi Bhajan since 2011 and has worked in the Yoga Community since 2002. A restorative and Vinyasa Teacher, Sound Journey and Gong Facilitator and Reiki Master, Fateh Bir studied different styles of yoga in Brazil, the US, England and Canada. She became involved with the Beyond Addiction program in 2012 … Continued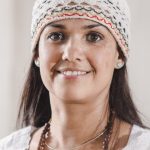 Instructor, Professional Trainer, Counsellor
Sat Charan Simran, B.S.W.,  is a certified Kundalini Yoga Teacher, a Beyond Addiction instructor and trainer, an Addiction Counsellor, a student of Ayurvedic Medicine, and a Social Worker of 25 years.  Sat Charan Simran managed the Beyond Addiction Program in Vancouver 2012 and teaches weekly support yoga classes in the Beyond Addiction program in Vancouver, BC. She has a passion for wholistic health, spirituality, counselling, … Continued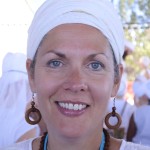 Instructor, Associate Trainer
Alanda found yoga nearly 15 years ago as a way to heal her body from partial paralysis. She discovered that the practice is so much deeper than the physical and still is in awe of the benefits of a spiritual holistic yoga experience. As a Reiki master and intuitive homeopath her goal is to support others on their yoga journeys and paths of healing. Alanda … Continued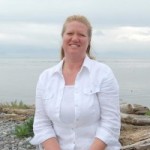 Fees & Registration
Pre-Registration Fee: $1350 + GST before June 20, 2019
Full Registration Fee: $1450 + GST after June 20, 2019
Food and Accommodation available on site – $775 plus 5% GST. Registration deadline July 13th, 2019
Please contact Siri Amir at [email protected] for more information or to register.
To register:
In order to register online for this course, you must:
Click the register button below to fill out the registration form
Send an etransfer to Siri Amir at

[email protected]
Register Online
Suitability for the Program: After registering, each participant will be evaluated on his or her own readiness for the program, based on his/her intake form and an interview with the Lead Mental Health Practitioner of the designated program. The Lead Trainer and the Lead Mental Health Practitioner will determine the fitness of each candidate for the program. Acceptance of the registration fee does not confirm attendance in the program. If the applicant is not suitable at this time, the registration fee will be fully refunded and every attempt will be made to assist the applicant in finding a suitable alternative program or support.