Join us at this 9 day immersion course to cultivate healthy habits, explore the root cause of addiction, and gain understanding and choice with your behaviour. Suitable for people in recovery, health practitioners, yoga teachers and anyone seeking positive change and guidance in developing a spiritual practice. The course includes a 4 month home practice program with online yoga videos and teaching clips from Dr. Gabor Maté, a 500 page manual and weekly group support for 4 months after the course.
You will learn to:
Use Kundalini Yoga and meditation to rejuvenate body, mind and spirit
Utilize yogic techniques to decrease cravings
Restore the nervous system, brain, frontal lobe and adrenal glands with yoga and naturopathic therapies
Access your spiritual centre and learn to rely on your Higher Self
Develop neutrality and clear subconscious patterns
Manage your reactions to people and events
Enhance communication and relationship skills
Make a healthy shift in perspective and attitude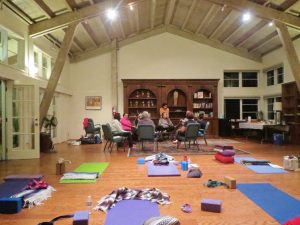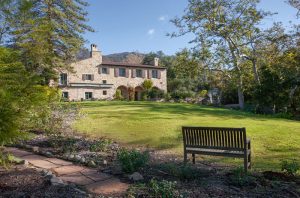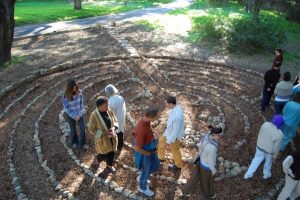 Location & Dates
Location: La Casa de Maria, 800 El Bosque Road, Santa Barbara, CA 93108, USA
Dates: Sept 15 – 24, 2017
Instructors
Kundalini Yoga Instructor, Professional Trainer, Clinical Psychologist, Addiction Expert
Dr. Wendy Harris (Livtar Kaur) is an IKYTA Level Two certified teacher of Kundalini Yoga and Meditation and Director of the Addiction and Recovery Specialization at Antioch University Los Angeles Masters Program in Clinical Psychology. As an instructor and teacher trainer with Beyond Addiction, she integrates her experiences and knowledge as a yogi, teacher, and therapist to bridge the gap between academia, clinical settings, and … Continued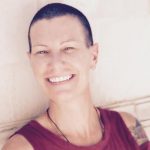 Addiction Counsellor, Kundalini Yoga Teacher, Beyond Addiction Instructor, Associate Trainer
Chantal's passion is working with women suffering with addiction, and helping them find a way back to themselves. It was through her own struggle with addiction that she found Kundalini Yoga. After five years of recovery, she felt at risk of relapse but with the support of women in her life, and the discovery of Kundalini Kriyas that were used for addiction, she found the … Continued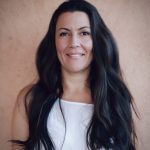 Fees & Registration
Full Course (10 Day Immersion) including 16 week follow-up with Moodle access.
Registration fee includes Beyond Addiction course fee and manual, however it DOES NOT include accommodations or meals.
Registration is limited to 15 participants to ensure an intimate, personalized experience.
Register early to secure your space.
Application and Registration:
In order to register for this course, you must: 
Click the register button below to fill out the application form.
Submit a $600 deposit to hold your space. If you choose to pay via Paypal, return here and click the Pay Online Otherwise, contact course administrator (Chantal Schaefer) to arrange another payment method.
Register Online
Payment Methods: Paypal, Mail, Bank Transfer
Paypal: paypal.me/ChantalSchaefer
Mail: Chantal Schaefer, 12405 Venice Boulevard #121, Los Angeles, CA 90066
Bank Transfer: Contact Chantal Schaefer to make transfer arrangements at
(310) 924-7103 or [email protected]
Evaluation for Suitability: Each applicant will be evaluated for program readiness including a review of the completed intake form and a conversation with Dr. Harris (via skype). The trainers and Mental Health Practitioner will determine the fitness of each candidate for the program. Acceptance of the registration fee does not confirm attendance in the program. If the program is not a good fit at this time, the registration fee will be fully refunded.
Meals:
Three onsite meals per day are provided. The Chef prepares a flavorful vegetarian menu including vegan and gluten free options, and organic produce from the gardens and orchard whenever possible.
Course Cancellation Policy: Beyond Addiction-Santa Barbara (BA-SB) reserves the right to cancel an event due to low enrolment or other circumstances which would make the event non-viable. If BA-SB cancels an event, registrants will be offered a full refund. Should circumstances arise that result in the postponement of an event, registrants will have the option to either receive a full refund or transfer registration to the same event at the new, future date. Cancellations by registered attendees must be submitted in writing and emailed to [email protected] The deadline to receive a full refund (minus 250 USD non-refundable processing fee) for registration is (30) thirty calendar days prior to the event. Cancellations received (14) fourteen calendar days prior to the event will be subject to a cancellation fee equal to 50% of the fee paid. No refunds will be available 48 hours prior to the start of the event. All cancellations and refund requests must be made by the attendee or credit card holder. Valid refunds will be issued within 30 days of request.
Accommodations & Meals Cancellation Policy: Although the retreat center has a No Refund policy, if we are able to fill your spot with another participant we will gladly refund your accommodation fees.
Please direct inquiries to Chantal Schaefer at (310) 924-7103 or [email protected]