Participate in this four weekend program led by our team of Beyond Addiction trainers at Yudh Academy, 1332 Khalsa Drive #23, Mississauga, Ontario, Canada.
The weekend dates will be Jan 23-24, Feb 20-21, Mar 19-20, Apr 16-17, 2016.
Weekly support classes and check-ins are available between the scheduled weekends to keep you on track.
Use Kundalini Yoga and meditation to rejuvenate body, mind and spirit
Utilize yogic techniques to decrease cravings
Restore the nervous system, brain, frontal lobe and adrenal glands with yoga and naturopathic therapies
Access your spiritual centre and learn to rely on your Higher Self
Develop neutrality and clear subconscious patterns
Manage your reactions to people and events
Enhance communication and relationship skills
Make a healthy shift in perspective and attitude
The course consists of sixteen modules, each including a theme and affirmation, group discussion and exercises, and home practice program. Access to Dr Gabor Maté teaching videos and other online resources are included with this course.
Contact Daya Kaur at [email protected] for more information or to register.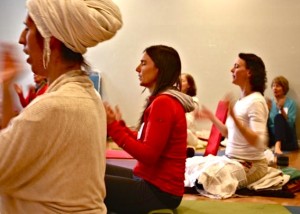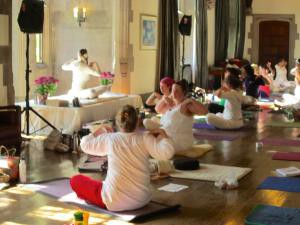 .
Location & Dates
Location: Yudh Academy, 1332 Khalsa Drive #23, Mississauga, Ontario, Canada.
Dates: Jan 23-24, Feb 20-21, Mar 19-20, Apr 16-17, 2016
Instructors
Instructor, Associate Trainer
Daya Kaur has been practicing Kundalini Yoga since 1996, teaching, and living a yogic lifestyle since 2002. Certified through KRI, IKYTA with additional training in Healthy Breast Program, KY for Addiction Recovery, Radiant Child, and Holistic Nutrition. She weaves the physical aspect and philosophy of yoga with a daily spiritual discipline, aware that these sacred teachings are still relevant today. Daya Kaur thrives on sharing … Continued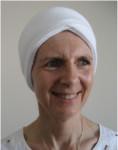 Fees & Registration
Register Online and then proceed with payment below.
Deposit:  $565
Early Registration by January 3rd:  $1356
Returning Participants:  $678
Regular course fee after January 3rd: $1695
Payment may also be made in 4 installments of $400 + HST ($452.00), due one week before each scheduled weekend (dated Jan 15, Feb 12, March 11, April 8, 2016).
Some subsidies/work exchanges are available for those in need. Please request a subsidy form.
Payment can be made by cheque, money order, PayPal or eTransfer. Please fill out the registration form below to accompany your payment.
Please send 1 cheque or 4 postdated cheques or money order(s) made out to Yvonne Kaiser, 1102-600 Rexdale Blvd, Toronto, M9W 6T4
Please email eTransfer payments to:  [email protected]
Payment may also be made by Visa or Mastercard through PayPal . See http://dayakaur.com/workshops/