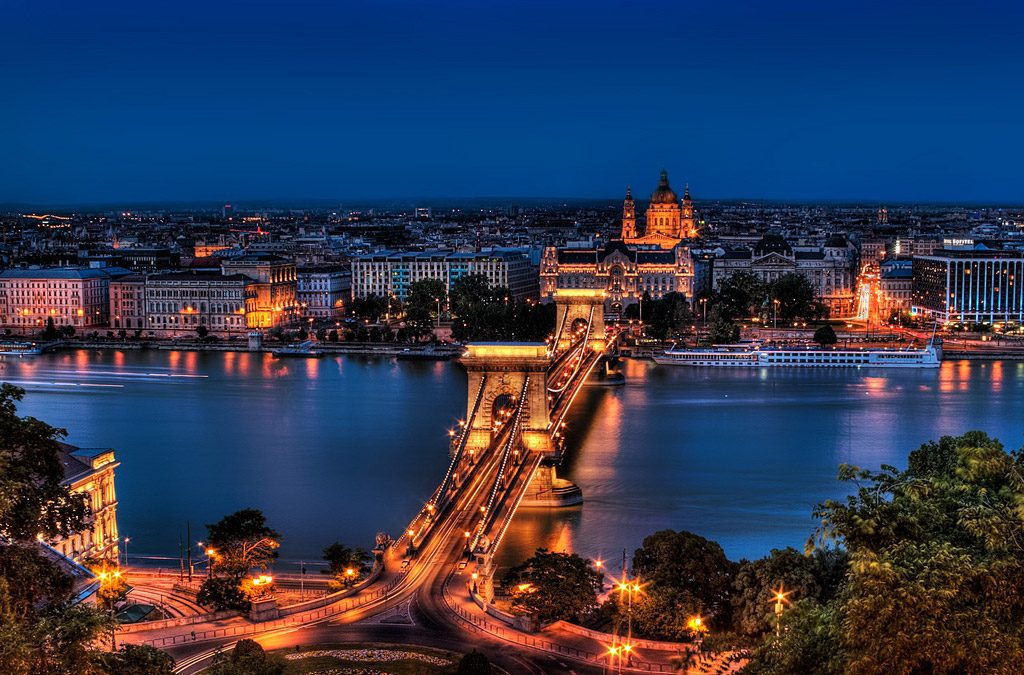 Do you want to be the best version of yourself? Join us at this 9 day immersion course in Budapest with Hungarian/English translation to connect deeply with others, cultivate healthy habits, explore the root cause of addiction, make peace with your past, gain understanding and choice in your behaviour, thrive in the present, acknowledge your strengths, and create an inspired, fulfilling future.
Suitable for people in recovery, health practitioners, yoga teachers and anyone seeking positive change and guidance in developing a spiritual practice. The course includes a 4 month home practice program with online yoga videos and over 90 teaching clips from Dr. Gabor Maté, a 400 page manual and weekly group support. You will learn to:
Use Kundalini Yoga and meditation to rejuvenate body, mind and spirit
Utilize yogic techniques to decrease cravings
Restore the nervous system, brain, frontal lobe and adrenal glands with yoga and naturopathic therapies
Access your spiritual centre and learn to rely on your Higher Self
Develop neutrality and clear subconscious patterns
Manage your reactions to people and events
Enhance communication and relationship skills
Make a healthy shift in perspective and attitude
See the detailed course outline here.
See the Hungarian translation here.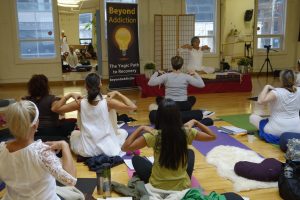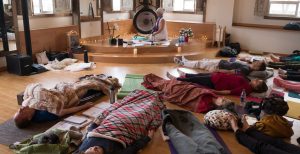 Location & Dates
Location: 
Harmonia Palota (Harmonia Palace)
Dates: Sept 21-29, 2019
Instructors
Founder, Lead Trainer, Naturopathic Doctor
Sat Dharam is a certified Kundalini Yoga teacher trainer and instructor, author, and naturopathic doctor practicing in Owen Sound, Ontario. She has studied Kundalini Yoga since 1976 and has facilitated teacher training programs in Toronto (ON), Canmore (AB), and Owen Sound. She developed the Beyond Addiction program, inspired by the teachings of Dr. Gabor Maté an other addiction and trauma experts. She has also developed … Continued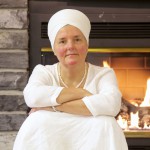 Beyond Addiction Associate Trainer, Naturopathic Doctor, Kundalini Yoga Instructor
Maria is a naturopathic doctor and a Program Director for LOFT Community Services, leading a program in Toronto supporting older adults with mental illness and addiction. Maria trained as a medical doctor in Hungary and graduated from the Canadian College of Naturopathic Medicine in 1996. She has worked in the addiction field from a very early age, her first mentor in the field was Dr. … Continued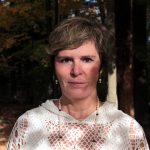 Fees & Registration
Very early bird fee by May 31st €650
Early bird fee by July 15th €720
Regular fee after July 15th €855
Previous attendees of Beyond Addiction Budapest
€400 if paid by May 31st
€425 if paid by July 15th
€450 after July 15th.
Refund policy:
If cancelled by July 31st – refund of fee paid minus €200 non-refundable administration fee.
If cancelled until August 31st – 50% of fee refunded.
If cancelled after August 31st, no refund will be issued. 50% of the fee can be used towards a future immersion program in Budapest.
The fee DOES NOT include food or accommodation.
In order to register online for this course, you must:
Click the register button below to fill out the registration form
Transfer the payment to the bank account listed below or contact [email protected] to make alternate arrangements
Register Online
Payments to be transferred in Euros to the bank account with the following details:
Account Holder: TW MEND Health
IBAN: DE57 7001 1110 6050 6683 37
SWIFT/BIC code: DEKTDE7GXXX
Address: Handelsbank Elsenheimer Str. 41 München 80687 Germany