Join us at this 4 weekend program if you would like to cultivate healthy habits, explore the root cause of addiction, and gain understanding and choice with your behaviour. Suitable for people in recovery, health practitioners, yoga teachers and anyone seeking positive change and guidance in developing a spiritual practice. The course includes a 4 month home practice program with online yoga videos and over 90 teaching clips from Dr. Gabor Maté, a 400 page manual and weekly group support. You will learn to:
Use Kundalini Yoga and meditation to rejuvenate body, mind and spirit
Utilize yogic techniques to decrease cravings
Restore the nervous system, brain, frontal lobe and adrenal glands with yoga and naturopathic therapies
Access your spiritual centre and learn to rely on your Higher Self
Develop neutrality and clear subconscious patterns
Manage your reactions to people and events
Enhance communication and relationship skills
Make a healthy shift in perspective and attitude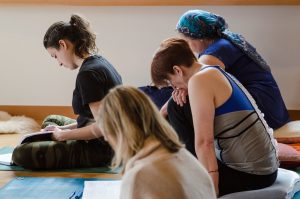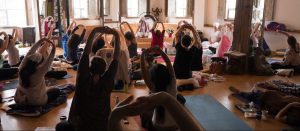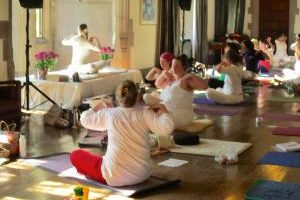 Location & Dates
Location:  St. Brigid's Villa, Ignatius Jesuit Centre, 5420 Hwy 6 N, Guelph, ON
Dates: January 21-22, February 18-19, March 25-26, April 29-30, 2017
Instructors
Fees & Registration
Deposit:  $565
Early Registration by January 3rd:  $1356
Returning Participants:  $678
Regular course fee after January 3rd: $1695
Payment may also be made in 4 installments of $400 + HST ($452.00), due one week before each scheduled weekend (dated Jan 14, Feb 11, March 10, April 7, 2017).
Some subsidies/work exchanges are available for those in need. Please request a subsidy form.
To Register
Please fill out the registration form below to accompany your payment.
Register Online
Payment can be made by cheque, money order, PayPal or eTransfer. Please send 1 cheque or 4 post-dated cheques or money order(s) made out to Yvonne Kaiser, 1102-600 Rexdale Blvd, Toronto, M9W 6T4
Please email eTransfer payments to:  [email protected]
Payment may also be made by Visa or Mastercard through PayPal by going to www.dayakaur.com