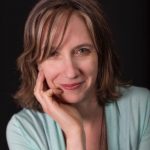 ---
Heather is a Master's trained Social Worker and Clinical Hypnotherapist with over 15 years experience working with people who have experienced trauma and mental health challenges. Heather's primary areas of specialization include: addiction, trauma, crisis intervention, grief and loss, dealing with stress, mind/body wellness, depression, anxiety, bipolar disorder, psychosis, and suicide. She specializes in interventions focused on the mind/body interface and uses hypnotherapy for healing.
She is the author of Conscious Mindful Leadership: Your Path to Greatness in Work and Life, and has designed courses for many organizations including the University of Calgary and Alberta Health Services. She travels internationally to offer hypnotherapy for healing and has been a long time practitioner and teacher of yoga and qigong.
On a trip to India in 2015, she found herself immersed in a Kundalini Yoga Teacher Training Program and began the journey of integrating this powerful technology into her life. It was shortly after this immersion that she was introduced to the Beyond Addiction Program and became passionate about sharing the gifts of this program.
Raised in the northern part of British Columbia, and a graduate of the University of Northern British Columbia, she is aware of the complex needs of individuals living in rural and remote communities.
Heather is a coordinator for the Beyond Addiction program and works with First Nations leaders to ensure the program is culturally informed for their needs. She provides consultations on how to offer the program in indigenous communities.
Heather is available for individual sessions integrating the technology of Kundalini Yoga and Hypnosis.
Contact: [email protected]