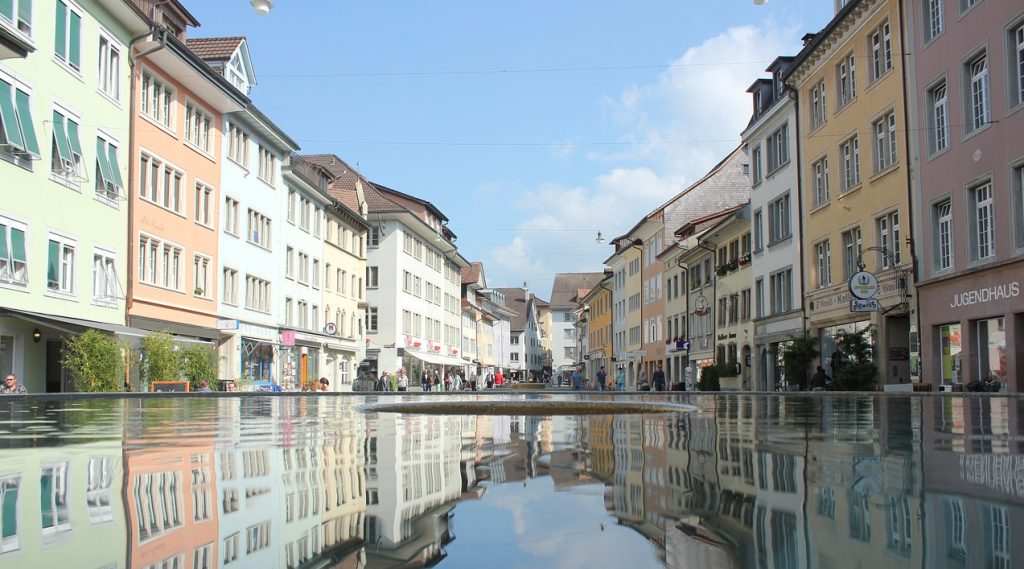 This course will be taught in English with German translation.
Diving deep to heal the pain and trauma that seeds our self-defeating habits is courageous work that requires safety, vulnerability, and connection. Together, a nurturing and nourishing space is created where you will explore the root cause of any unhealthy or addictive behaviour, gain understanding and choice around your habits, and most importantly… build community to support ongoing connection and healing.
The course is suitable for people in recovery, therapists, students, health practitioners, yoga teachers and anyone else who is seeking positive change and guidance in developing a spiritual practice.
No prior experience with yoga is necessary.
Included in the course fee is a 4-month home practice program with online yoga videos and webinars taught by Sat Dharam Kaur ND and teaching clips from Dr. Gabor Maté, and a weekly facilitated discussion with your small group leader.
You will learn to:
Use Kundalini Yoga and meditation to rejuvenate body, mind and spirit
Utilize yogic techniques to decrease cravings
Restore the nervous system, brain, frontal lobe and adrenal glands with yoga and naturopathic therapies
Access your spiritual centre and learn to rely on your Higher Self
Develop neutrality and clear subconscious patterns
Manage your reactions to people and events
Enhance communication and relationship skills
Make a healthy shift in perspective and attitude
Möchtest Du Deinen Kompensations- und Suchtverhalten endlich auf den Grund gehen, den Schmerz dahinter erkennen und Heilung erfahren? In unserer intensiven 9-Tages Immersion kannst Du Dich in geschütztem Rahmen vertieft diesem Thema widmen und damit Dein Leben nachhaltig verändern.
Gemeinsam machen wir uns auf den Weg, damit Du Dein Potential voll entfalten und mit Deiner Geschichte Frieden schliessen kannst. Unabhängig von Deiner Vergangenheit kannst Du in der Gegenwart aufblühen und darfst Deine Stärken erkennen und würdigen, um Dir selbst eine erfüllende, inspirierende Zukunft zu schaffen.
Mit Kundalini Yoga und Meditation regenerieren wir Körper, Geist und Seele (es sind keine Vorkenntnisse nötig):
Erlerne yogische Techniken, um Suchtverhalten zu lindern
Regeneriere Nervensystem, Gehirn, präfrontaler Kortex und Drüsen
Finde Zugang zu Deinem wahren Selbst und lerne, Dich auf Deine Intuition zu verlassen
Erreiche einen Zustand der Balance und löse unbewusste Muster auf
Kontrolliere Deine Reaktionen auf Personen und Ereignisse
Gewinne eine gesunde Einstellung und eine lebensbejahende Perspektive
Auch nach dieser intensiven Woche bist Du nicht alleine: In Kleingruppen treffen wir uns jede Woche online, um alle Module des Programms zu wiederholen. So sicherst Du vier Monate Unterstützung, um alte Gewohnheiten abzulegen, die neuen zu manifestieren und gewinnst nachhaltig an Lebensqualität und Lebensfreude.
Willkommen sind alle Personen, die sich ihren Suchtthematiken stellen möchten, seien es Essstörungen , Alkohol, Medikamente, Rauchen, Shopping, Social Media, Gamen, Porno, Co-Abhängigkeit in Beziehungen usw.
Ausserdem geeignet für alle Berufsleute, die andere Menschen in Prozessen begleiten: Yogalehrende, Bodyworker, Coaches, Sozialarbeitende.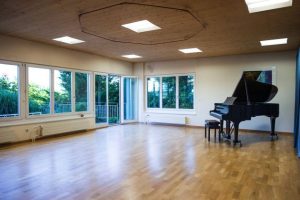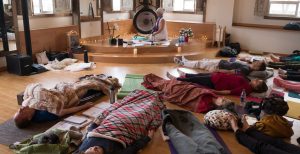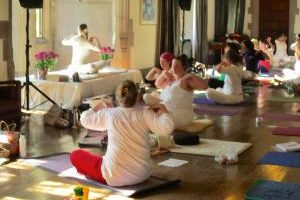 Location & Dates
Location: Bäumlisaal Winterthur, 8 Minuten mit dem Bus vom Bahnhof
Dates: June 6-14, 2020
Times: 8:45 a.m. – 6:00 p.m. daily
Instructors
Kundalini Yoga Instructor, Professional Trainer, Clinical Psychologist, Addiction Expert
Dr. Wendy Harris (Livtar Kaur) is an IKYTA Level Two certified teacher of Kundalini Yoga and Meditation and Director of the Addiction and Recovery Specialization at Antioch University Los Angeles Masters Program in Clinical Psychology. As an instructor and teacher trainer with Beyond Addiction, she integrates her experiences and knowledge as a yogi, teacher, and therapist to bridge the gap between academia, clinical settings, and … Continued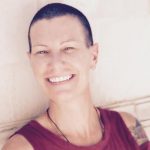 Associate Beyond Addiction Trainer, Kundalini Yoga Instructor
Carla Bertogg (Priya Arvind) has been teaching the Beyond Addiction Community program in Zurich for two years. A certified Kundalini Yoga teacher, currently training in level 2 and Sat Nam Rasayan, she discovered the Beyond Addiction program in 2013 while searching for a yoga-based program for healing addiction. Taking and teaching the program has entirely transformed her life and relationships. She is passionate about introducing … Continued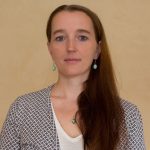 Fees & Registration
CHF 1100 bei Anmeldung bis 31. Dez. 2019, danach CHF 1300
Nicht inbegriffen: Anreise, Unterkunft, Verpflegung
Die Teilnehmerzahl ist auf 16 begrenzt. Informationen und Anmeldung: [email protected], www.vibrate.ch
For information in English please contact [email protected]. This course is taught in English and German with translation.
Register Online:
In order to register online for this course, you  must:
Click the register button below to fill out the registration form
Complete one of the payment methods listed above
Register Online
Cancellation Policy: Once the program has begun, there are no refunds. If you withdraw two weeks before the course begins (Nov 30, 2019), a $500 cancellation fee will be charged and the rest of your payment will be refunded. No refunds after Nov 30, 2019.
Suitability for the Program: After registering and submitting an application, each participant will be evaluated for appropriateness of fit for the program, based on the intake form and an interview with Wendy, the lead trainer or the lead mental health practitioner.
The Lead Trainer and Lead Mental Health Practitioner will determine the fitness of each candidate for the program. Acceptance of the registration fee does not confirm attendance in the program. If the applicant is not suitable at this time, the registration fee will be fully
refunded and every attempt will be made to assist the applicant in finding a suitable alternative program or support.