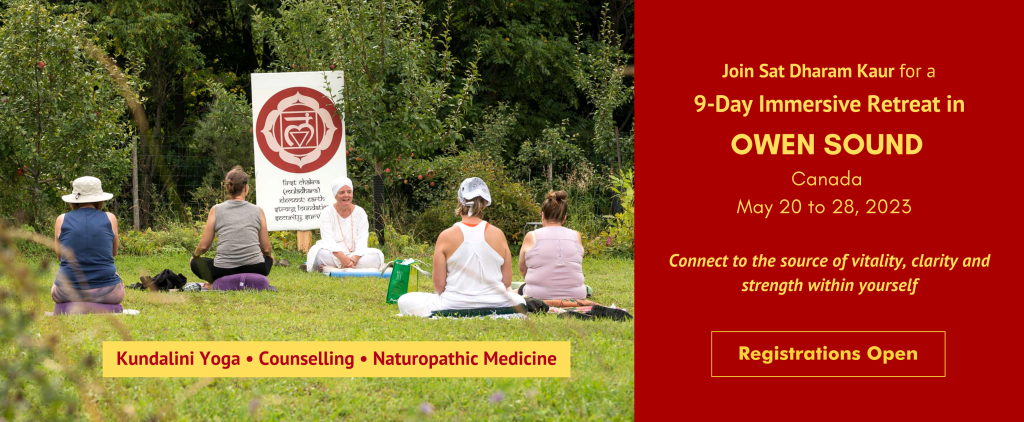 "I want you to know that I am having the most magnificent experience in my life… I want to tell you all about it and the transformation I have made and the joy and hope I'm experiencing. Most important, I want to express my gratitude to you for being who you are, developing this program, working with me, and allowing me to find my way. It's working beautifully. Working daily has been amazing."
– RR
---
Do you want to reconnect to yourself?
If you've said yes! Join us at this 9 day immersion course to:
Connect deeply with self and others

Cultivate healthy habits

Explore the root cause of addiction

Make peace with your past

Gain understanding and choice in your behaviour

Thrive in the present moment

Acknowledge your strengths, and create an inspired, fulfilling future
Created for:
People in recovery

Health practitioners

Yoga teachers

Anyone seeking positive change through spiritual practice, naturopathic principles, lifestyle shifts, and the healing that can occur in community

This program is also recommended for Beyond Addiction trainers to upgrade their skills
Course includes:
A 4-month home practice program with online yoga videos

Over 90 teaching clips from Dr. Gabor Maté

A 500 page manual and weekly group support
What you will learn:
How to use Kundalini Yoga and meditation to rejuvenate body, mind and spirit, and heal the wounds of trauma

Utilize yogic techniques to decrease cravings

Restore the nervous system, brain, frontal lobe and adrenal glands with yoga and naturopathic therapies

Access your spiritual center and learn to rely on your Higher Self

Develop neutrality and clear subconscious patterns

Manage your reactions to people and events

Enhance communication and relationship skills

Make a healthy shift in perspective and attitude
Taught by:
Sat Dharam Kaur ND, and associate guest trainers.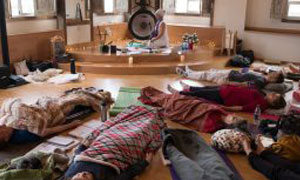 ---
Location & Dates

---
Location: 
Trillium Healing Arts, 235 9th St E, Owen Sound, ON, Canada N4 K 1N8
Dates:
May 20-28, 2023
Accommodation choices:
Rent local air B&B or hotel. The program cost DOES NOT include accommodation.
Transportation:
Fly to Pearson International Airport, Toronto (YYZ)
Rent a car to travel to Owen Sound.
Food:
The cost of the program DOES NOT include food. There are local cafés and restaurants within a short walking distance, as well as grocery stores to purchase food.
---
Program Instructors
Founder, Lead Trainer, Naturopathic Doctor
Sat Dharam is a certified Kundalini Yoga teacher trainer and instructor, author, and naturopathic doctor practicing in Owen Sound, Ontario. She has studied Kundalini Yoga since 1976 and has facilitated teacher training programs in Toronto (ON), Canmore (AB), and Owen Sound. She developed the Beyond Addiction program, inspired by the teachings of Dr. Gabor Maté an other addiction and trauma experts. She has also developed … Continued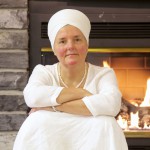 BA Trainer, Compassionate Inquiry Practitioner, Psychotherapist, Kundalini Yoga Teacher and Therapist
Michelle Peddle is a Certified Compassionate Inquiry Practitioner, Facilitator and Registered Psychotherapist. She is also an IAYT Registered Yoga Therapist, KRI certified Kundalini Yoga Teacher, and E-RYT 500 Yoga Teacher with the Yoga Alliance. She witnessed first-hand the powerful impact of blending Eastern spiritual practices with Western psychology in her early 20's. She utilizes these diverse practices, philosophies, disciplines, and theoretical perspectives to provide her … Continued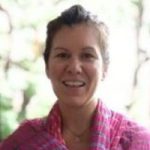 Learn About Beyond Addiction through a short video:

---
Fees & Registration
For Online Registrations
In order to register online for this course, you must:
Click the register button below to fill out the registration form
Go back to this page and click the Pay Online button to pay through Paypal
The prices mentioned are in Canadian dollars (CAD). Convert to your currency here.
Other Registration Methods:
If you would like to use another method to register for this course, we have provided two registration form options to download below. There is a Fillable registration form that you can fill out on your computer and send to us, and a registration form that you can print, fill out and send back to us.
Download: Beyond Addiction Registration Form – Fillable
Email:
Please fill out the completed registration form and use the paypal button or send an etransfer to [email protected].
Phone:
Please fill out the completed registration form and then call us at (519) 372-9212 with your credit card information.
Fax:
Please complete the registration form and Fax your credit card information to (519) 372-2755.
Mail:
Please complete and print the registration form and send it along with your credit card information, cheque, or money order (made out to Sat Dharam Kaur) to: Sat Dharam Kaur, 235 9th St E, Owen Sound, ON, Canada N4K 1N8.
Payment Modes:
Cheque

Money order

VISA

MasterCard

eTransfer
---
Evaluation for Suitability:
After registering, each participant will be evaluated on his or her own readiness for the program, based on his/her intake form and an interview with the Lead Mental Health Practitioner of the designated program may be scheduled

The Lead Trainer and the Lead Mental Health Practitioner will determine the fitness of each candidate for the program

Acceptance of the registration fee does not confirm attendance in the program

If the applicant is not suitable at this time, the registration fee will be fully refunded and every attempt will be made to assist the applicant in finding a suitable alternative program or support
---
Testimonials:
"I found the meditations to be very powerful and the personal and group exercises very deeply transformative. I was able to shed many of my addictive patterns, many of which I thought I would never be able to shift. I completely got rid of my deepest addiction. I can't believe how far I've come. This course has brought changes within myself that I never dreamed possible. I am a new person, happier, healthier and full of the joy for life that I thought was gone forever."
– AM
"I really loved doing the yoga with the meditations and breath work. I enjoyed hearing people's responses in the sharing circle and taking the recommended vitamins as well as practicing the yoga has created a real shift in me."
– DF
"I loved the growth, the unconditional space and the beautiful people in the course. It has changed my whole life and given me a path to follow towards my destiny. I have quit smoking cigarettes, pot and cut down significantly on sugar and alcohol. The course provides tools for great transformation. All that is needed to do is to use them!"
– KC
---
Please call or email Sat Dharam Kaur [email protected] if you have further questions or concerns.
Cancellation Policy:
There are a certain number of spots available for each program. Once the program has begun, there are no refunds. If you withdraw one week or more before the course begins, a $200 CAD cancellation fee will be charged and the rest of your payment will be refunded.
---
Check our other programs of Beyond Addiction
To get notified on other Beyond Addiction Programs of your interest, please fill in the form below.
Beyond Addiction Interest Form
---