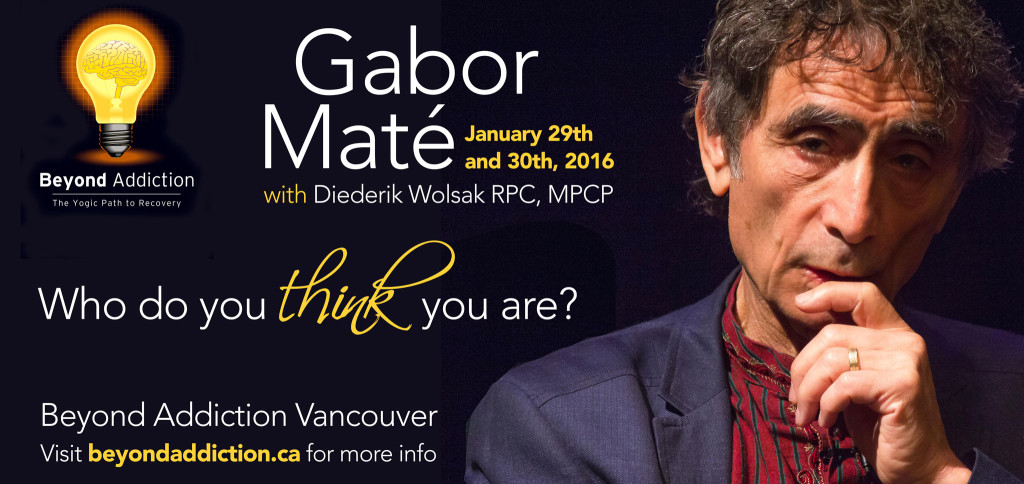 Experience a mind-bending day long workshop with Dr. Gabor Maté and Diederik Wolzak, exploring how our early environments powerfully influence the way we think, and how we interpret "what is" through this filter.
Once we are aware of how our mind creates our world, we can access greater resilience and choice in responding to the present, and in determining our future. This awareness is helpful in overcoming addiction, illness and physical and emotional pain.
Interspersed throughout the workshop, you will learn several short powerful meditations from the Kundalini Yoga tradition, taught by Sat Dharam Kaur ND, to help develop enhanced responsiveness of the brain and nervous system..
Location
Sai Baba Community Centre, 2215 East Pender Street, Vancouver
Schedule and Additional Information
January 30, 2016
Instructors
Dr. Gabor Maté is a Vancouver physician, author and public speaker who specializes in the study and treatment of addiction and mind/body health. He has authored the best-selling In the Realm of the Hungry Ghosts: Close Encounters with Addiction, Hold Onto Your Kids, When the Body Says No and Scattered Minds: A New Look at the Origins and Healing of Attention Deficit Disorder.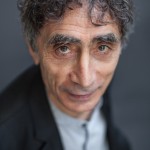 Diederik's journey started in 1942 on the island of Java, Indonesia. He spent the first three years of his life in Japanese concentration camps. At age 8 he was sent to a foster home in Holland and by the time he rejoined his parents and brothers two years later he was filled with self-hatred and fear of the world around him, leading to prolonged alcohol … Continued

Founder, Lead Trainer, Naturopathic Doctor
Sat Dharam is a certified Kundalini Yoga teacher trainer and instructor, author, and naturopathic doctor practicing in Owen Sound, Ontario. She has studied Kundalini Yoga with Yogi Bhajan since 1976 and has facilitated teacher training programs in Toronto (ON), Canmore (AB), and New Mexico. She developed the Beyond Addiction program with Jiwan Joti Kaur PhD, inspired by the teachings of Yogi Bhajan and Dr. Gabor … Continued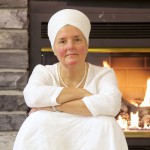 Fees & Registration
$300 + 12% Tax ($336) per person
$250 + 12% Tax ($280) per person if you register in a group of 10 people
Click here to register.