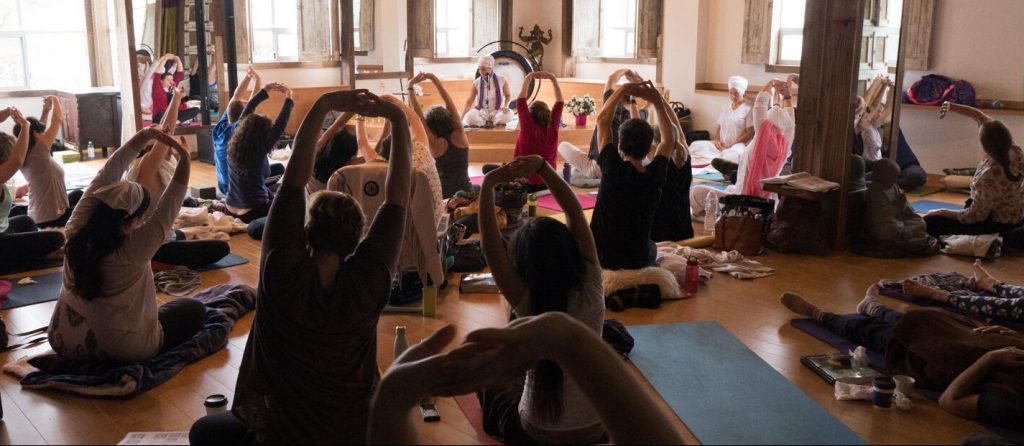 Join us at this 3 weekend program if you would like to cultivate healthy habits, explore the root cause of addiction, and gain understanding and choice with your behaviour. Suitable for people in recovery, health practitioners, yoga teachers and anyone seeking positive change and guidance in developing a spiritual practice. The course includes a 4 month home practice program with online yoga videos and over 90 teaching clips from Dr. Gabor Maté, a 400 page manual and weekly group support. You will learn to:
Use Kundalini Yoga and meditation to rejuvenate body, mind and spirit
Utilize yogic techniques to decrease cravings
Restore the nervous system, brain, frontal lobe and adrenal glands with yoga and naturopathic therapies
Access your spiritual centre and learn to rely on your Higher Self
Develop neutrality and clear subconscious patterns
Manage your reactions to people and events
Enhance communication and relationship skills
Make a healthy shift in perspective and attitude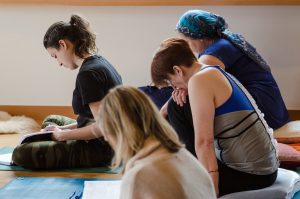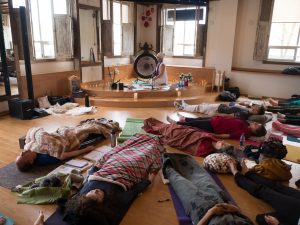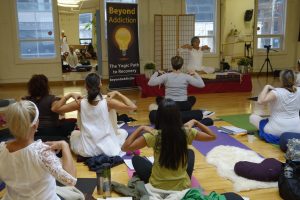 Location & Dates
Location:  TBA
Dates: Mar 2-4, Apr 6-8, Jun 1-3, 2018
Instructors
Instructor, Professional Trainer
Nirmal Singh is a Kundalini Yoga Teacher Trainer, and has taught Kundalini Yoga since 1999. After a successful career in advertising, he created The Wellness Path which offers Kundalini Yoga, Polarity Therapy and Brain Gym. He currently produces 3HO events including sacred chant concerts for Snatam Kaur and others, White Tantric Yoga, advanced yoga workshops and the advanced Level 2 teacher training courses conducted by … Continued
Beyond Addiction Associate Trainer, Naturopathic Doctor, Kundalini Yoga Instructor
Maria is a naturopathic doctor and a Program Director for LOFT Community Services, leading a program in Toronto supporting older adults with mental illness and addiction. Maria trained as a medical doctor in Hungary and graduated from the Canadian College of Naturopathic Medicine in 1996. She has worked in the addiction field from a very early age, her first mentor in the field was Dr. … Continued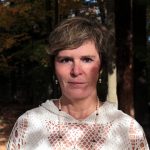 Beyond Addiction Instructor, Associate Trainer, Kundalini Yoga Teacher
Dharm Kaur (Ela Bielski) has been practicing Kundalini yoga since 1991. She was fortunate to meet Yogi Bhajan in 1997 while taking the Master's Touch Teacher Training. Studying at the feet of the Master transformed her life. She is a KRI certified Level 2 Kundalini Yoga teacher and her teaching style is that of a Bhakti yogi – compassionately guiding students to connect with their Essence, … Continued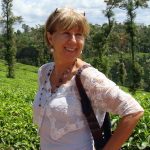 Fees & Registration
Tuition: Early bird by February 2, 2018 $1,400 + HST; $1,600 after this date
To Register
Please fill out the registration form below to accompany your payment.
Register Online
Payment options:
– Cheque made to The Wellness Path (1153 Lansdowne Ave., Lower Unit, Toronto ON M6H 3Z7)
– INTERAC e-transfer to nirmal@thewellnesspath.ca
– PayPal payment with 3% handling fee
Pay with Paypal:
Training Team: Nirmal Singh, Dharm Kaur, Manjit Adi Kaur
For more information: Nirmal Singh nirmal@thewellnesspath.ca